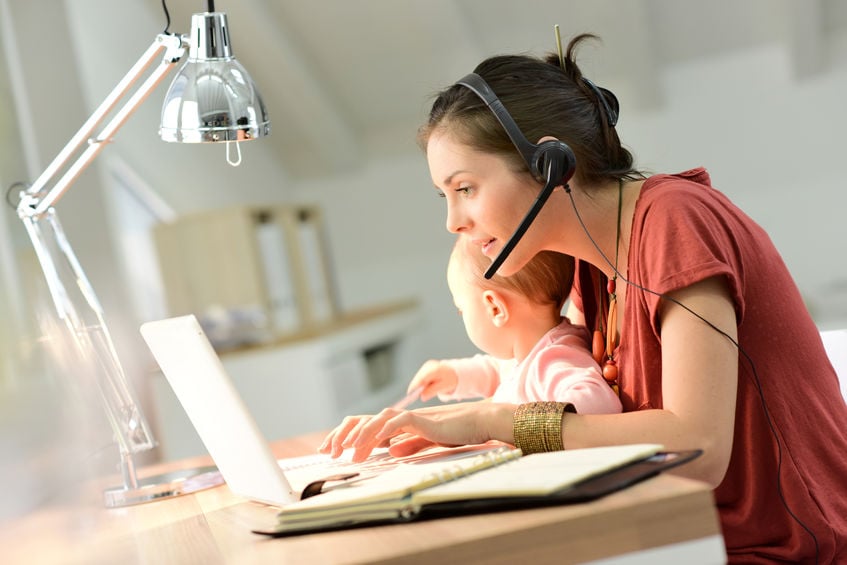 27 Jan

The 10 Best Tools For A Distributed Workforce

You built your product out of a passion and have steadily grown your company with the help of a distributed workforce, mainly comprised of salespeople in major US cities. Many of the salespeople, as well as your management team, uses their own favorite communication and organizational applications, like Skype or Evernote, just to name a few.  

Now that you're ready to open an office for your management team, you realize it's important to have everyone using the same communication and organizational apps.  Otherwise, you have disparate forms of communication and organization that actually slow processes and people down or more importantly, they might even negatively affect interactions with your employees or products.  

While it's important to streamline communications and there are many wonderful applications to choose from for almost every type of need, some of them can be too niche-oriented or expensive (the worst case being a very expensive and single-purpose application).  Allow us to review some of the many applications out there, many of which we've tried ourselves, and offer up to you some of the best, considering cost, usability and function – all with a distributed workforce in mind.

Slack:
Whether you have email or not for your employees, Slack is a great tool that can replace email by enabling what they refer to as "channels" that can be organized anyway you choose.  You can organize channels by topic, team, department or project.  You can also send direct messages to app users or privatize a conversation with users or groups as well.  Additionally, you can make free calls to users within the app.  Overall, one of the best tools today for communication.


Trello:
This application is a great project management tool that allows for prioritization and organization of projects, such as a content plan.  You can move boards/projects around based on priority and create lists, sublists and assign owners and due dates to ensure you hit your deadlines and clarify ownership.


Google Docs:
Now that you've got your content plan planned, assigned and organized in Trello, for example, you need a tool to live edit content pieces, especially since your content team is distributed as well.  Google Docs allows users to live edit, comment and respond and view previous versions.  It will email users when any of the aforementioned have occurred in the app, which is great to keep document users aware of changes and when their input is needed.

Google Calendar:
Let's say you don't have a need for Outlook, nor do you plan to use it.  Use Google Calendar to manage your time and view other's calendars in order to schedule a meeting or determine if that co-worker you normally have on speed dial is on vacation.


Google Alerts:
Want to know if there's recent news on your company, in your industry or on your competitors.  Create a google alert based on any keywords you have in mind and you'll get an auto generated email daily or weekly so you don't miss anything or need to go search daily for topics or news you need to know.

Zoom:
Think of this app as a more affordable GoToMeeting on steroids.  Zoom offers high-quality video conferencing and meeting hosting (great once your marketing team is ready to get that lead generation machine going by hosting webinars), VOIP calling and instant messaging.  It's also a great tool to record a live screen share for training purposes. Never again do you have to find a time to gather everyone in a room for training. Users can decide to training when they are free and learn at their own pace.


Hackpad:
This note-taking application boasts a simple interface that allows you to  organize notes by collection, which you might compartmentalize based on department, team function or project.  If you'd like to use it a simple to-do list app, you can add check boxes, which give me that warm, fuzzy feeling when I've completed an item.

Recordit:
You've experienced this scenario yourself, no doubt.  You're on the phone with a customer service rep for your online banking app, for example, who is trying to walk you through a how-to scenario.  Rather than awkwardly do this without being able to see each other's screens, the customer service rep can reenact your scenario, record their screen and chat it over to you quickly.  Now, you have it on hand for future reference and you've avoided that awkward page-load silence.

F.lux:
We all know that companies don't run themselves from only 9 to 5.  In addition, many of us are in front of a computer more than 10 hours a day, adding eye strain to your list of daily struggles.  F.lux gives your eyes a break by adjusting the brightness of your computer's display based on the time of day, basically warm like the sun during the day or dim like the evening.  May sound silly, but it might be that gentle reminder it's time to get to work or head to bed for those at-home workers who don't know when to quit!


Skype:
One of the earliest on the scene for instant-messaging and great for hunting down that remote co-worker.  The mobile app allows users to take it on the go too, allowing you to respond anytime, anywhere.  Never, ever miss a call or instant message from your boss!