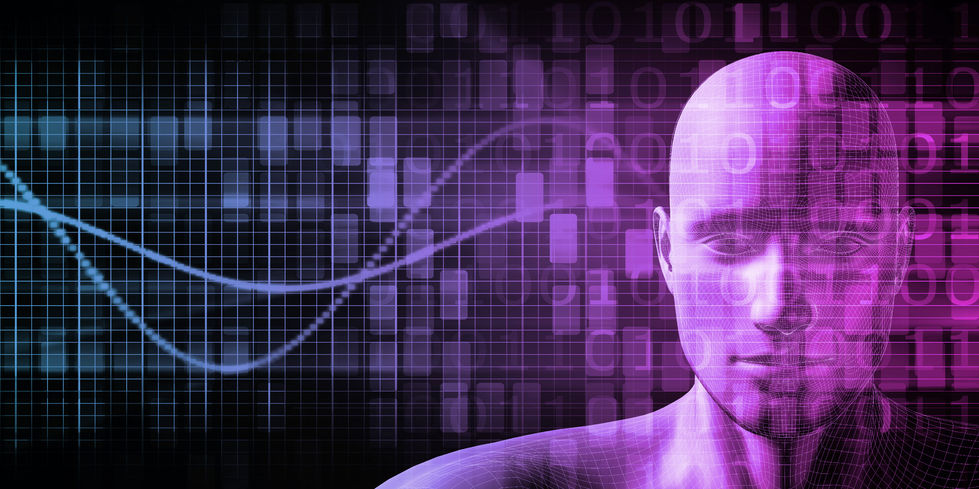 09 Mar

Hey Siri – Is Artificial Intelligence Right for My Business?

The democratization of AI is here and many of you might be using it daily in the form of some well-known virtual assistants – Apple's Siri or Amazon's Alexa. The question that remains is whether AI can realistically and affordably be applied in the SMB today.

Meanwhile, there's an abundance of discussion and corresponding confidence that AI will be the next technological revolution, according to top technology analyst firms who recently said that:
Gartner

identified AI as a "top 10 strategic technology trend for 2017

IDC

predicts that AI adoption will drive worldwide revenues to more than 47 billion in 2020

The global

virtual assistant

market is projected to exceed $3 billion by 2020
So, now that we know that AI's future is certain, let's take a look at what forms it has already taken in the enterprise and what could be coming. Currently, it definitely has proven its use case for online retailers like Amazon.com, which uses AI to recommend other products on Amazon that you will like based on your past purchases.  Also, the "chat with me" feature you see hovering on websites you visit are often actually AI-powered chatbots that are tasked with answering your questions.
AI is also finding its way into cloud storage since many AI applications require a large amount of processing power and storage in order to do the job. Ideally, as data is archived to the cloud, AI will be able to self-analyze and search through massive amount of data upon a user's request.  This is in contrast, for example, to a human having to sift through massive excel sheets for a single data point.
Another example lies in Google Search, which now uses machine learning AI in the form of RankBrain, a system launched in 2015.  RankBrain is an example of the next level of AI, which uses machine learning to process search results.  It's been named third in the ranking factors that produce our search results, others of which are based on algorithms.
How Do I Know if AI Could Help My Business?
Aside from these examples, large scale applications of AI may not be needed for a small startup or SMB. AI can be especially helpful for companies with massive amounts of data that require analysis. However, predictive modeling based on consumer behavior that can be culled from data could help companies easily find prospects that are likelier to purchase.  In manufacturing, big data analytics processed with AI could better forecast demand based on the analysis and sales performance of product sales in the past.
Companies with large amounts of unstructured data also might be able to benefit from AI.  Unstructured data, put more simply, is data that has no structure or format, rendering it practically useless if you want to analyze it or look for trends or commonalities.  Now, there are firms like Semantify, which can help make sense of unstructured data and find information relevant to improving your business or trends.
For now, it might be best for small companies to test out AI-based apps to see how they fit into their day-to-day business.  Primarily, companies today can use the aforementioned chatbots to handle customer service during off hours or when your customer service team is overloaded due to an issue that affects your entire customer base.  Or, look at companies like Mattersight, who uses AI to analyze your call center conversations with customers to identify their personality type. Their software then pairs them with a customer service rep with a similar personality to help improve the experience for your customer. Or, if you have developers on hand, they can design their own actions for Google Assistant through Actions on Google.  If you want to start out even smaller, consider trying out x.ai, a virtual personal assistant that schedules meetings for you via your email client.  
While we all know that, for the time being, AI-driven assistants like Siri and Alexa are far from perfectly executing our every voice-activated request, it would be wise to keep an eye on how others in your industry are using AI, as many technologists predict that if companies fall behind on this technology, it could be a deal breaker for survival in the future. Imagine if your competitor uses AI-powered chatbots to provide 24/7 customer service and your team is only available 8 – 5.
If you think that AI could benefit your business, first search out for apps or companies like the above and test them out.  It's also safe to say that because this is newer technology, we are all currently guinea pigs, so spending dollars and time on an AI initiative should match up with the strategic goals of your company.  Otherwise, you will only have an interesting story to tell and one that produced no valuable results for company.  Or, you can always ask Siri…see what she says.  Just be aware that the AI-based technology behind Siri or Alexa, which is based on NLP (Natural Language Processing) still has a way to go.  But, then again, so do humans.