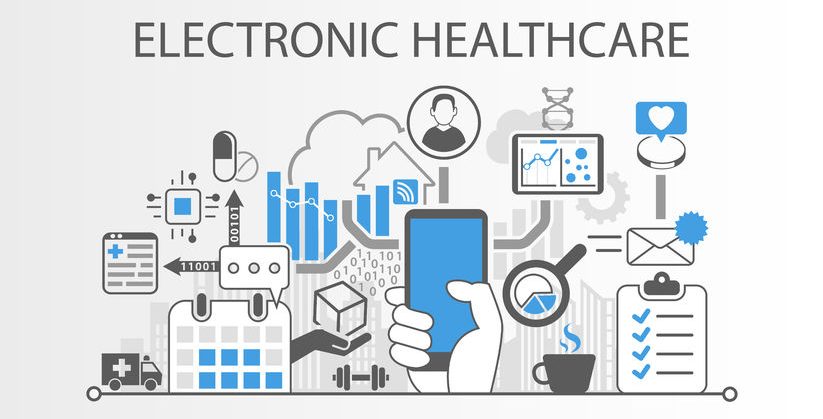 13 Jun

Real-World Examples of AI and Healthcare in Action

By far, healthcare is one of the leading industries to be positively impacted by artificial intelligence.  The marriage of the two is already resulting in real cost benefits for both providers and patients.  And, once you combine AI with automation and workflows that connect disparate sets of data, people and tasks, the results are highly valuable and result in a patient-centric environment where doctors are spending more time with patients and less with paperwork.

If you're wondering whether the benefits of AI  are real or applicable, the answer is yes, but it takes careful planning and expertise to help you put it to work in a meaningful way. Today, solutions range from web-based applications (SaaS) to hiring in house or utilizing a consultant to help you plan and implement a solution that's best for your practice and patients. Regardless, it's important to understand that just like any important functional area of your business, it will require constant maintenance.

Healthcare providers that adopt AI are likely to surpass their competitors in terms of patient satisfaction and engagement.  Additionally, by giving tasks to chatbots, nurses and doctors are able to spend more time with patients and reduce the time and costs associated with non-care related activities like data entry, scheduling or transcribing (converting voice to text).  The opportunities to improve communication between patient and doctor are likely to improve dramatically.

To support our argument and show that healthcare and AI should go hand in hand, consider the following:


Virtual Nurses: Chatbots that Reduce Office Visits

Virtual nursing assistants are a frontrunner of putting AI to work, according to global consultancy Accenture.  This type of AI is primarily being led by companies developing standalone apps or apps that can be integrated into other chat-based apps, like Facebook Messenger.  Chatbots, or virtual nursing assistants, can help prevent unnecessary office visits through intelligent chatbots that query the patient about their symptoms and recommend over-the-counter medications and methods for symptom relief, often eliminating a desire from the patient for an office visit.

By giving virtual assistants the task of asking a structured set of questions that determine the nature and severity of their symptoms, healthcare providers don't need to put a nurse on this task.  Instead, the chatbot can determine whether an office or hospital visit is needed, thus reducing both types of visits, since it usually takes a human more time to address the same amount of patient queries.

While there is an financial investment required to transition to AI models, a cost savings usually reveals itself as the system matures with age and accuracy.  According to a study by Accenture, "AI can save 20 percent of RN time through avoided unnecessary visit."  If the chatbot can't come to a conclusion on its own, many apps put automated alerts to human in place to notify a qualified clinician that an urgent query requires their attention.

Chatbots are very skilled at helping patients book appointments.  Consider how difficult it is for someone that doesn't have time or the permission to use a smartphone during business hours to make a call but can chat via smartphone to book an appointment.  It gives patients the option to respond to appointment chatbots when they have time, instead of having to block off 5 to 10 minutes to call their doctor's office.

One of the more popular, highly engaged virtual nurses today, "Molly," was created by application developers Sense.ly, who claim to give "clinicians 20 of their day back."  Through the use of smartphone sensors and real-time analytics and ongoing communication with patients, the application boosts patient monitoring and has even caught the attention of the Mayo Clinic.  

Sense.ly has an agreement with the well-known research and treatment center to integrate the clinic's patient care algorithms to improve the core functions of the app, which are:
Allows clinicians to remotely monitor patient based on customized patient treatment plans

Alerts clinicians when patient is at risk

Avatar-based advisor offers therapeutic empathic listening

Integrates with wired or wireless medical monitoring devices

Videos support self-care of patient towards path to wellness

Automation and Workflows: Enhanced Care Delivery Through Automated Administrative Tasks
Now that there is a big push to EHR (Electronic Health Records) for the sake of optimized healthcare and patient satisfaction, many healthcare providers are putting workflows in place to eliminate human (nurses and doctors) errors that occur during data entry, such as medication dosage. And, we all know that the right dosage can be a matter of life or death.
By eliminating data entry completely and putting workflows in place to keep information moving to relevant recipients, errors are reduced and time spent with patients can increase. The AHRQ (Agency Healthcare for Research and Quality) defines a workflow as:

Workflow is the sequence of physical and mental tasks performed by various people within and between work environments. It can occur at several levels (one person, between people, across organizations) and can occur sequentially or simultaneously.

An example of a healthcare workflow from AHRQ:

The workflow of ordering a medication includes communication between the provider and the patient, the provider's thought process, the physical action by the provider of writing a paper prescription or entering an electronic prescription into an electronic health record and transmitting the order electronically or having the patient take the prescription to the pharmacy to have the prescription filled.

One of the first, obvious tasks that could be automated at many health practices is the transcription of patient symptoms (as heard during the initial visit with a nurse) or a doctor's diagnosis and recommended care plan post visit.  This can be a timely, monotonous task that's referred to as non-patient care which can now be addressed with NLP (Natural Language Processing) applications that automatically convert voice to text, just like your iPhone messaging app does. After the text is converted, workflows can push the new data to a patient's EHR.
Summary
With an abundance of applications, seeking the business case and value-add can be overwhelming. Consider first the areas in your practice or healthcare facility that could improve patient care and satisfaction.  Do your research, look for other real-world applications already in place that offers lessons you can learn from and seek outside expertise if you don't have someone that can dedicate time to planning, testing and optimizing AI solutions for your healthcare facility.